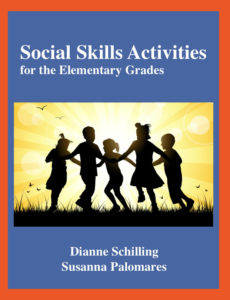 In keeping with our last blog here's another activity to expand children's repertoire of friendship skills.  Being able to cooperate and give support to our friends conveys how we feel toward and are going to behave with our friends.  This is one of the things we DO for and with our friends.
What Friends Do
Once again this week's activity, Friends Support Each Other, is a cooperative game that comes from our book, Social Skills Activities for the Elementary Grades.  Enjoy!

You can check the book out

HERE

.
If you like our blog resources and would like to receive them regularly, please subscribe here or on our website at www.InnerchoicePublishing.com
If you are already a subscriber, I hope you find this activity valuable. Help us grow our blog by sharing these activities and encouraging others to join. Thank you.
Thanks so much for reading!
Susanna