Why a Journal?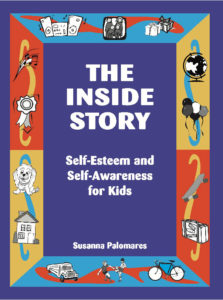 Journal writing is a vehicle for building self-awareness, personal insight, and self-esteem, and is an excellent means of developing language skills, creativity and imagination.  Verbal skills, reading comprehension, and written expression are developed through regular writing, while journal drawing stimulates visual thinking and perceiving.  
Encouraging students to express their feelings in the privacy of the written word allows the release of pent-up emotions that may have no other outlet.  Especially in troubling times, a student can discharge in writing much of the turbulence within. Journaling can help students process emotions and move forward.
In short, a journal can be a good friend — dependable, patient, and nonjudgmental.
Your Innerchoice Resources
Today's blog provides several journal pages taken from The Inside Story: A Journal of Self-Discovery. Intended for students in grades four through nine, it takes them on a guided tour through many of the rooms where their stories are stockpiled.  It probes a few corners and brushes away the dust on a handful of memories, encouraging students to capture what they discover in journal form. Here are three different, but related, journal pages for you to try out with your students.
………………………………………………………………………..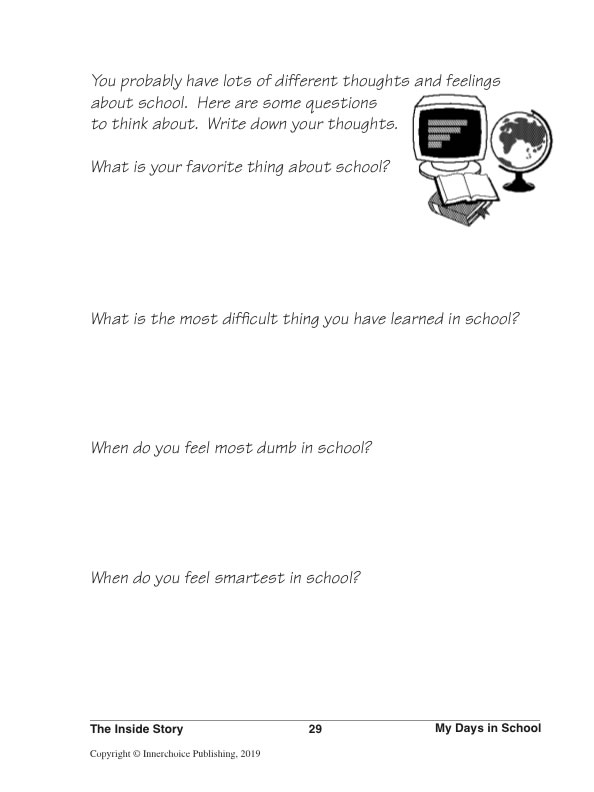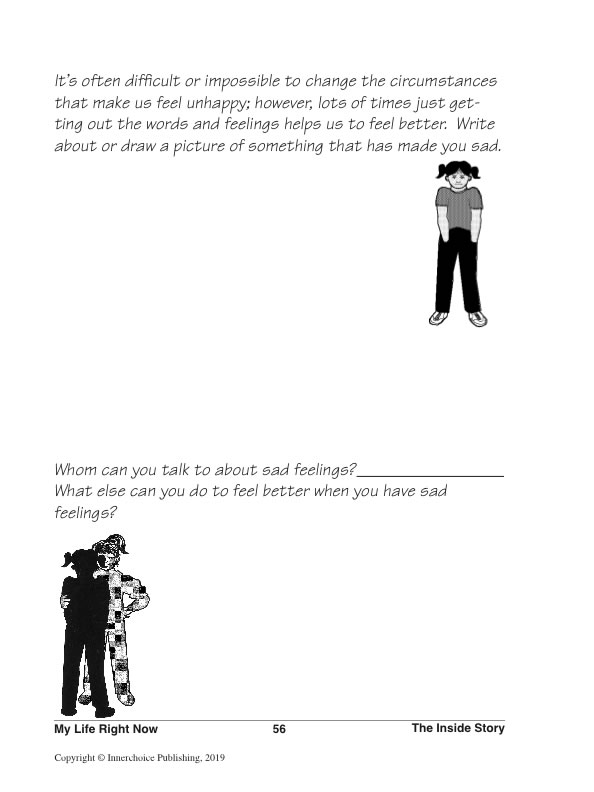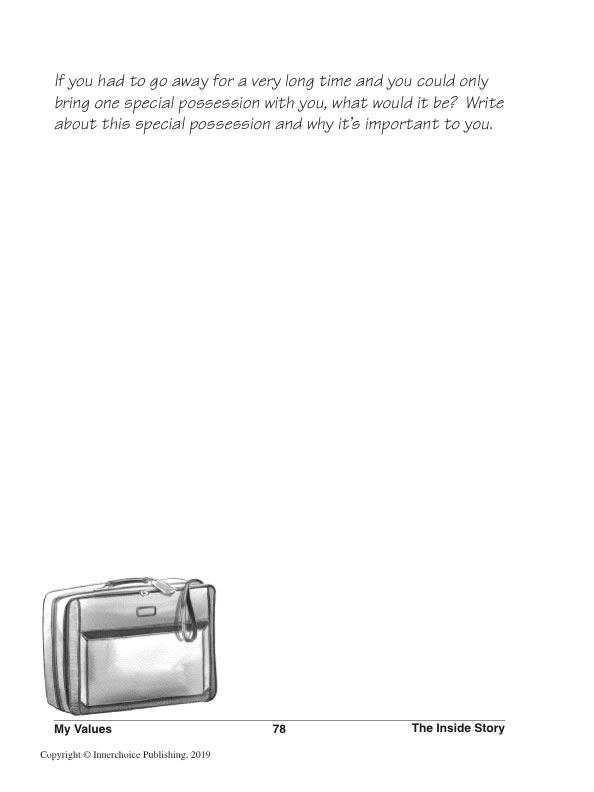 You can check the book out

HERE

.
If you like our blog resources and would like to receive them regularly, please subscribe here or on our website at www.InnerchoicePublishing.com
If you are already a subscriber, I hope you find this activity valuable. Help us grow our blog by sharing these activities and encouraging others to join. Thank you.
Thanks so much for reading!
Susanna