I have always believed that setting goals is one of the keys to success in life. Successful people have a habit of setting clear goals concerning things that they want to accomplish. Even students in the elementary grades should be introduced to the basics of goal setting. Goal setting isn't rocket science. It's really pretty simple and helping students understand that every time they say something like "I want to get an A on the test" or "I have to finish my homework so I can go to the game tonight" They are setting goals. The trick is to set deliberate goals in areas that count and to write goals in a way that will give them the greatest possibility of achievement. Since we're beginning a new year what better time than now to work on goal setting.
Here's a free Activity and Experience Sheet
Use this goal setting activity to inspire your students. Also, take advantage of the accompanying Experience Sheet to drive home the learnings. This activity comes from Counselor in the Classroom, a learning guide for the elementary grades. Enjoy!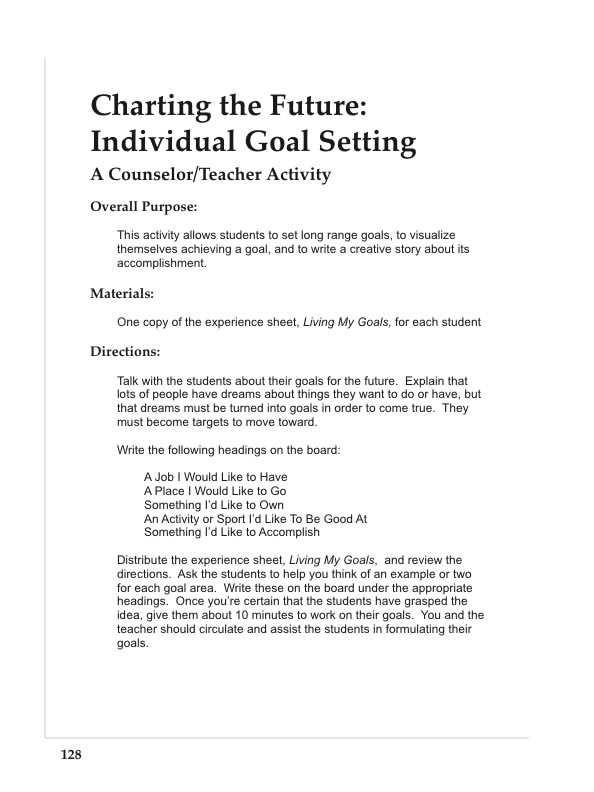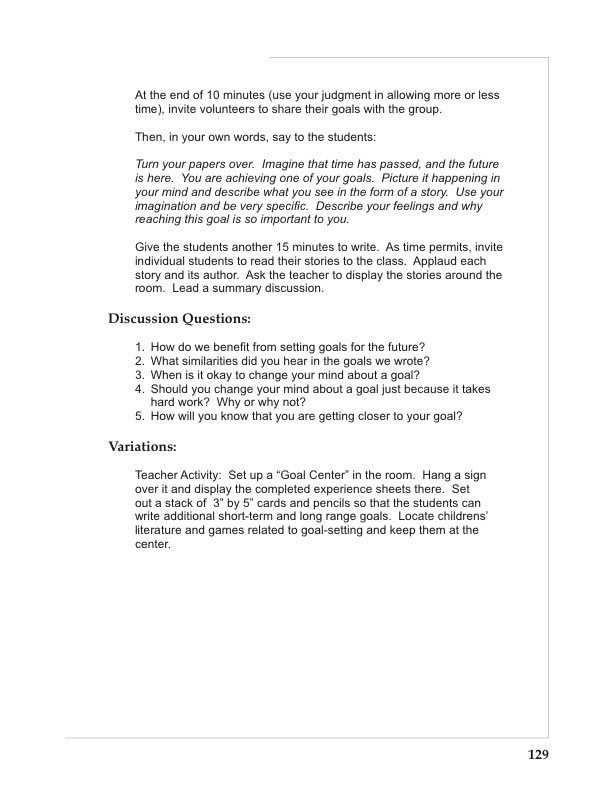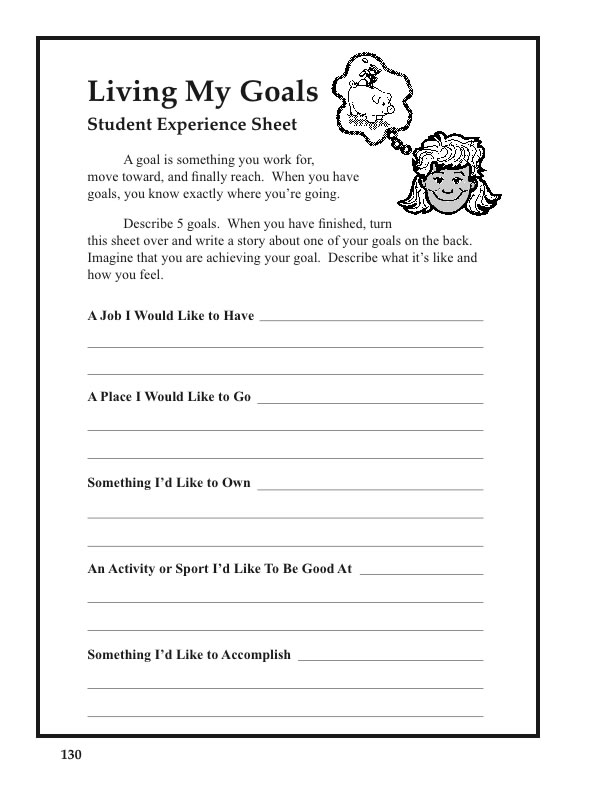 You can check the book out

HERE

.
If you like our blog resources and would like to receive them regularly, please subscribe here or on our website at www.InnerchoicePublishing.com
If you are already a subscriber, I hope you find this activity valuable. Help us grow our blog by sharing these activities and encouraging others to join. Thank you.
Thanks so much for reading!
Susanna