Reflections on Respect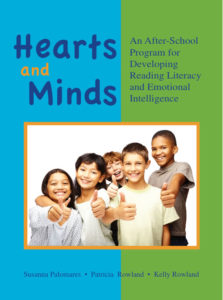 Here's a follow up on last week's Blog which discussed the importance of teaching students the value of respect.  Helping students understand the significance of a respectful attitude and helping them identify specific actions and behaviors that demonstrate respect is the purpose of today's Sharing Circle. This Sharing Circle topic comes from the activity book (Grades 3-6), Hearts and Minds – An After-School Program for Developing Reading Literacy and Emotional Intelligence. The topic is, How I Show Respect Toward Others…
  Here's Your Monday Morning Sharing Circle. Enjoy!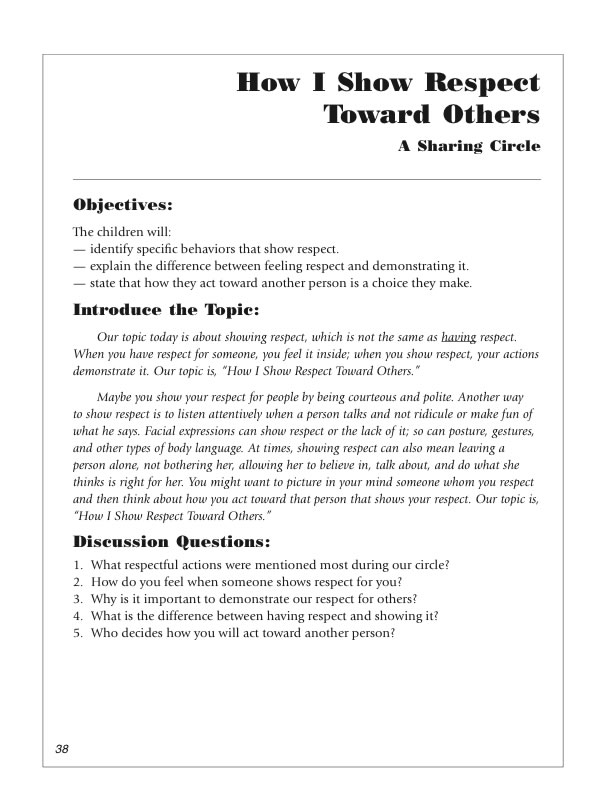 Do you want more information? • Leading a Sharing Circle • Sharing Circle Rules • Books and Resources   • Free Activities   • Subscribe
Here's How It's Done
Gather everyone into a circle. Explain the rules for sharing, and get agreement from everyone that they will follow the rules.
Sharing Circle Rules:
Everyone gets a turn to share, including the leader.
You can skip your turn if you wish.
Listen to the person who is sharing.
There are no interruptions, probing, put-downs, or gossip.
Share the time equally.
After everyone has shared, who wants to share, ask the discussion questions. Get more in-depth information here.
If you like our blog resources and would like to receive them regularly, please subscribe above or on our website at www.InnerchoicePublishing.com
If you are already a subscriber, I hope you find this activity valuable. Help us grow our blog by sharing these activities and encouraging others to join.
Thank you. Thanks so much for reading!
Susanna