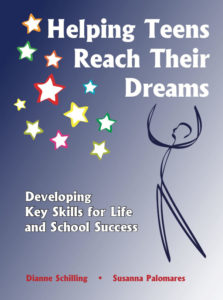 It's All About Attitude
It has been said that life is forty percent what we make it, and sixty percent how we take it. Whatever the ratio, the point is clear that attitude is a defining lens. We always have a choice about how we respond to events in our lives.
To recognize the benefits of developing positive, responsible attitudes, young people must first grow in self-awareness. They must learn to understand feelings and their relationship to thoughts, and they must understand that their own feelings are normal, predicable, and susceptible to control. Feelings convey messages about conditions and events going on in the environment, and provide important clues to the way the brain is processing information.
As William James said over one hundred years ago, "Human beings, by changing the inner attitudes of their minds can change the outer aspects of their lives."
A Tool You Can Use
This week's activity helps students learn about the power of their attitudes – how negative attitudes cause problems and how positive attitudes can be a benefit to all aspects of their lives. The activity, Developing a Positive Attitude, has two parts – a group discussion followed by an experience sheet.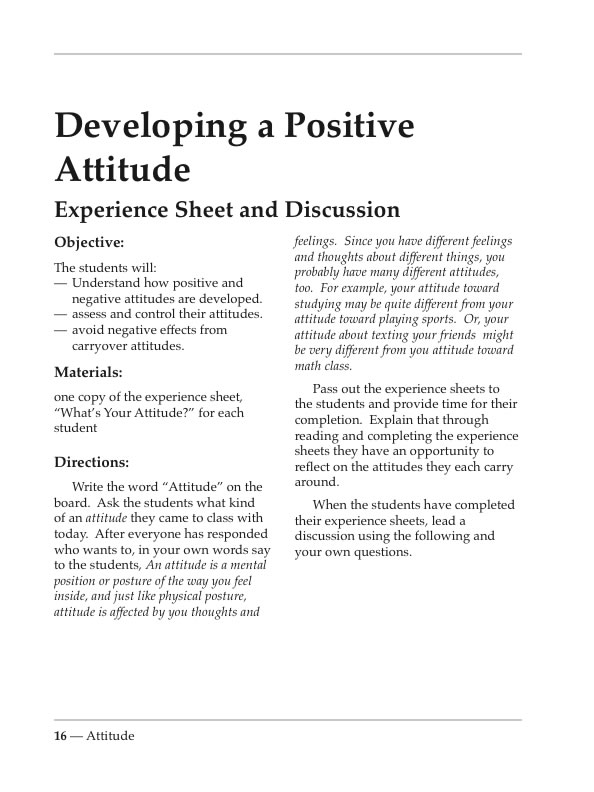 You can check the book out

HERE

.
If you like our blog resources and would like to receive them regularly, please subscribe here or on our website at www.InnerchoicePublishing.com
If you are already a subscriber, I hope you find this activity valuable. Help us grow our blog by sharing these activities and encouraging others to join. Thank you.
Thanks so much for reading!
Susanna