Conflict, violence, and bullying are escalating in schools nationwide. Educators today express unprecedented concern about school and classroom disruptions that steal instructional hours and endanger the safety of students.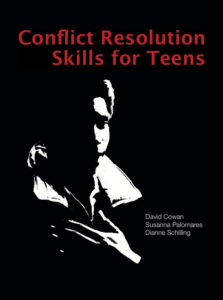 Some amount of conflict occurs normally in all schools. However, schools that are large, have limited resources, or serve highly diverse populations often experience pervasive conflict. Outside the school, a corresponding escalation in aggressive and violent behaviors exists in society at large. Our culture inadvertently supports violence through advertising, social relationships, politics, the media, and entertainment.
Keeping the Lid On Conflict
Often, conflicts escalate because students and the adults around them don't know how to respond to disagreements and confrontations pro-socially and creatively. Peers — sometimes even parents —reward aggressive responses to conflict. These responses are modeled on television and in movies, where even the "good guys" maim and kill in order to "win." Obviously, our society and our schools are in critical need of people with effective pro-social conflict resolution skills.
This week's lesson focuses on how to bring a more positive , pro-social aspect to conflict.It has been taken from Conflict Resolution Skills for Teens, a learning guide for middle and high school.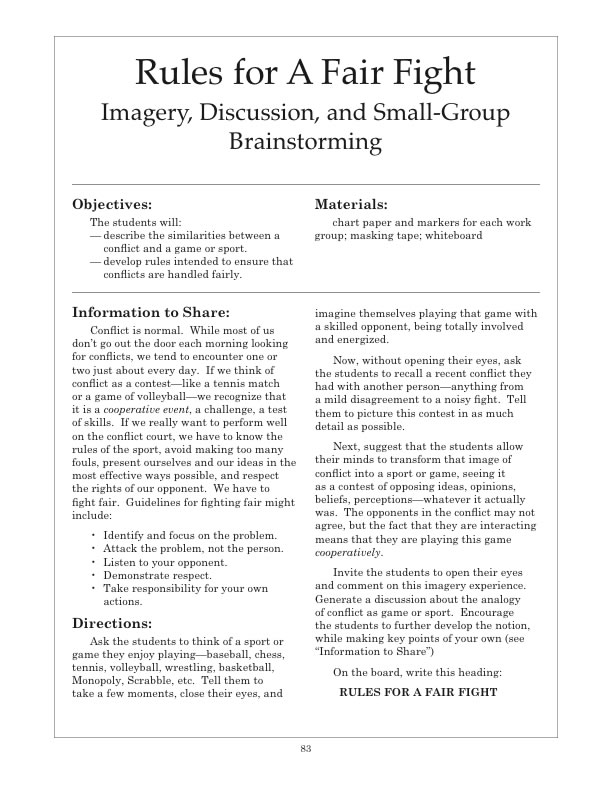 You can check the book out

HERE

.
If you like our blog resources and would like to receive them regularly, please subscribe here or on our website at www.InnerchoicePublishing.com
If you are already a subscriber, I hope you find this activity valuable. Help us grow our blog by sharing these activities and encouraging others to join. Thank you.
Thanks so much for reading!
Susanna