Living In Today's World Is Challenging
Young people today are growing up in an increasingly complex world. At times it can seem dangerous and confusing, especially with the incidence of hate crimes up for the third year in a row (as reported by the FBI). Helping your students to feel, and stay, safe yet empowered to confront hate, injustice and inequality is an important outcome of Social Emotional Learning. Knowing how to adequately address these polarizing issues is often a challenge for educators.
Here's a Strategy That Works!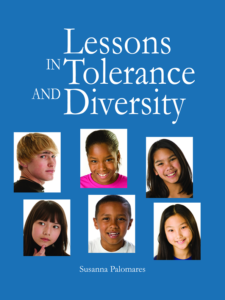 The Sharing Circle provides a simple process and emotionally safe environment that builds a student community that helps build trust and fosters meaningful conversation. The topics discussed in the Sharing Circle provides students the opportunity to discuss and reflect on their own identity and to develop self-awareness and understanding of others.
Here's a wonderful Sharing Circle from Lessons In Tolerance And Diversity our complete guide to everything you need to know to have success with Sharing Circle Topics
  Here's Your Sharing Circle. Enjoy!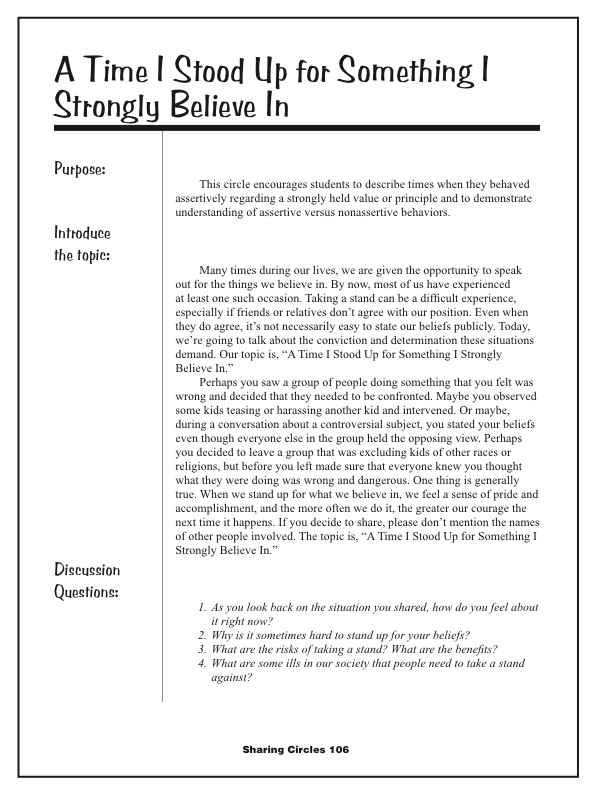 Do you want more information?
• Leading a Sharing Circle
• Sharing Circle Rules
• Books and Resources
• Free Activities
• Subscribe
Go here:
Here's How It's Done
Gather everyone into a circle. Explain the rules for sharing, and get agreement from everyone that they will follow the rules.
Sharing Circle Rules:
Everyone gets a turn to share, including the leader.
You can skip your turn if you wish.
Listen to the person who is sharing.
There are no interruptions, probing, put-downs, or gossip.
Share the time equally.
After everyone has shared, who wants to share, ask the discussion questions.
You can check the book out

HERE

.
If you like our blog resources and would like to receive them regularly, please subscribe here or on our website at www.InnerchoicePublishing.com
If you are already a subscriber, I hope you find this activity valuable. Help us grow our blog by sharing these activities and encouraging others to join. Thank you.
Thanks so much for reading!
Susanna