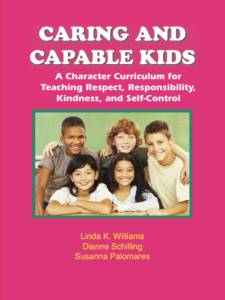 Today's blog was inspired when I was sharing a meal the other day with a teacher friend.  I asked how the new school year was starting out, and she shared that a challenge was getting the students to be kind to one another.  I thought that providing a kindness activity today seemed the perfect response.
Kindness and Its Importance
Everyone intuitively knows the value of being kind, and teaching kindness and empathy to children.  Observing or participating in acts of kindness sets a positive and caring tone for the day as well as reinforces important social-emotional skills.  Modeling and reinforcing kindness makes it a practical and commonplace skill.
Many benefits have been reported in support of directly teaching kindness in schools including: Happy caring children; Greater sense of belonging and improved self-esteem; Improved health and less stress; increased feelings of gratitude; Better concentration; Reduced depression; Less bullying.  In a 2016 report the US Department of Education said that research demonstrates the importance of kindness: "Students learn best when they feel safe, supported, challenged and accepted".  These are all elements of kindess.
Here's Your Kindness Resource
This week's activity helps students learn about the richness found in kind acts and behaviors and how they can be a benefit to all aspects of their lives. The activity, A Book of Kindness, comes from the resource guide, Caring and Capable Kids.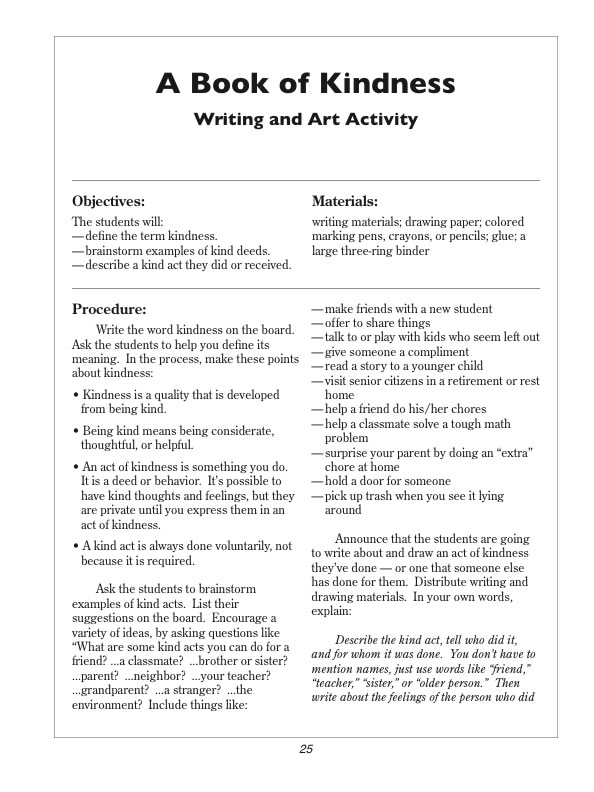 You can check the book out

HERE

.
If you like our blog resources and would like to receive them regularly, please subscribe here or on our website at www.InnerchoicePublishing.com
If you are already a subscriber, I hope you find this activity valuable. Help us grow our blog by sharing these activities and encouraging others to join. Thank you.
Thanks so much for reading!
Susanna