What's Happening: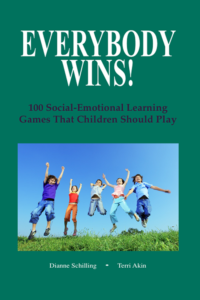 Scientific research into learning and the human brain is currently exploding with discoveries about how humans learn best. It's now widely recognized that neuroplasticity (the ability of the human brain to grow, learn, and change throughout life) can, and should be, positively enhanced by schooling. Compelling evidence suggests that if educators understand how the brain learns and implement the correct skill-building educational experiences, all students can experience success.
Movement and Stress:
This current research explosion has made it apparent that physical movement is critical to learning. Voluntary large motor activities such as games, team sports, dance, and running raise the good brain chemicals needed for learning, focus, thinking and memory access, and also help to reduce stress. Since chronic, acute stress negatively impacts learning and behavior, providing regular physical activity becomes a natural de-stressor and an important part of any school day. Research suggests that students benefit from 30 to 60 minutes per day of movement and organized physical activity.
Games and Learning:
Pro-social games of all kinds offer additional important ways to purposefully promote social and emotional learning. The natural desire of children to play together and have fun makes games an ideal delivery system for teaching important life skills. Through the structure, rules, and social interaction of games, children learn to share and take turns. They practice self-control and the effective management of negative emotions. They learn that motivation and persistence pay off. Games teach children the benefits of interacting with others in fair, just, and respectful ways, and help develop the critical life skills of collaboration and teamwork.
These important social and emotional skills are not innate talents, but learned abilities. The acquisition of social-emotional skills is facilitated by the structure and rules of games, by peer interaction, and also by adults modeling these behaviors and helping students to make appropriate learning connections. 
A Complimentary Activity
Today's selected activity comes from the unit "GET-ACQUAINTED GAMES" in our book, EVERYBODY WINS! – 100 Social-Emotional Games That Children Should Play.
The games in this section were selected because they encourage self-disclosure and sharing in the non-threatening context of play.  They can be used to help students become better acquainted, to promote inclusion, to build team cohesiveness, or as preludes to more challenging tasks.  Players introduce themselves to one or more persons, focusing on the value of each individual and acknowledging similarities and differences.
Use this activity now, and purchase the book to have a whole library of instantly usable games to engage your students.
You can check the book out

HERE

, and you can open a reproducible PDF of your student activity

HERE

.
If you like our blog resources and would like to receive them regularly, please subscribe here or on our website at www.InnerchoicePublishing.com
Thanks so much for reading!
Susanna